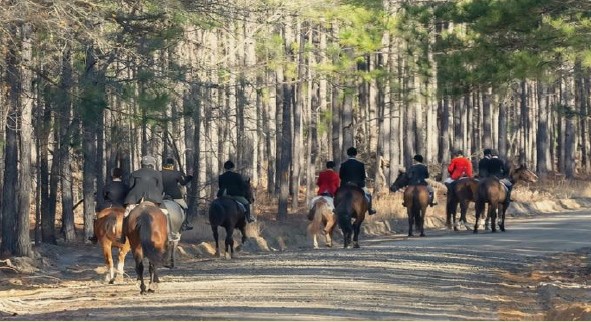 The Camden Hunt Spring Hunter Pace
Come join us for The Camden Hunt Spring Hunter Pace
Sunday, April 25, 2021
(Rain Date: May 2, 2021)
At
The Camden Hunt Clubhouse, Red Fox Road, Camden, SC 29020
8:00 a.m. First Ride Out
11:00 a.m. Last Ride Out
Entry Fee: $50 per adult; $30 under 18; $15 non-rider lunch.
(note: rider entry fee includes boxed lunch)
Download entry form  (This is a fillable pdf)
• Two ways to enter:
1. Complete, save and return by email to: therealcamdenhunt@gmail.com
– or –
2. Complete, print and return by USPS mail to:
The Camden Hunt
Att: Spring Hunter Pace
P.O. Box 2285
Camden, SC 29020
• A team may consist of up to 3 riders.
• Placing is based on optimum time.
• Ribbons awarded first thru third place.
• First Flight and Hilltopper Divisions.
• Requested start times will be honored, where possible.
• Teams leave at 5-minute intervals.
• Proper footwear and helmets required.
Please remember to observe pandemic safety practices. Wear your face mask, use hand
sanitizer and maintain social distancing during this event.
– Part of the Celebration Hunter Pace Series –